Customer Checkout
1. Click on button Add to Cart to add the item(s) into shopping cart.
2. Expand button Cart from right top corner and click on button Proceed to Checkout.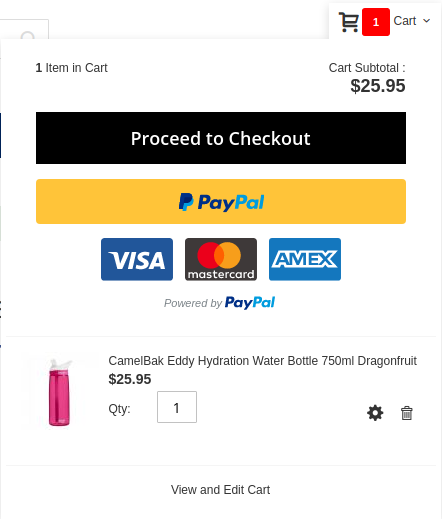 3. Key in Email Address and Password and click on button Login.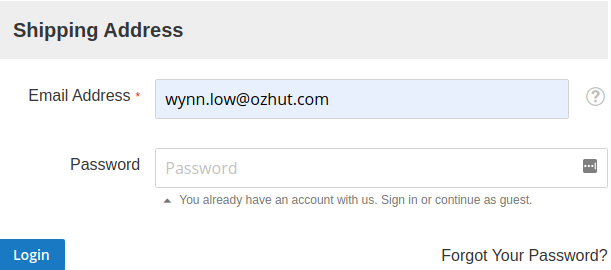 4. Default Shipping Address will be selected, click on button New Address if not ship to default Shipping Address.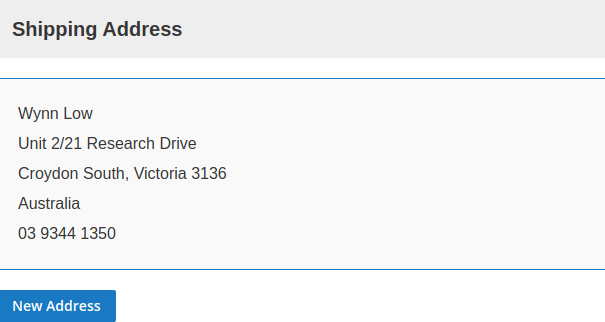 5. Select Shipping Method.
6. Select Payment Method.
7. Click on button Place Order.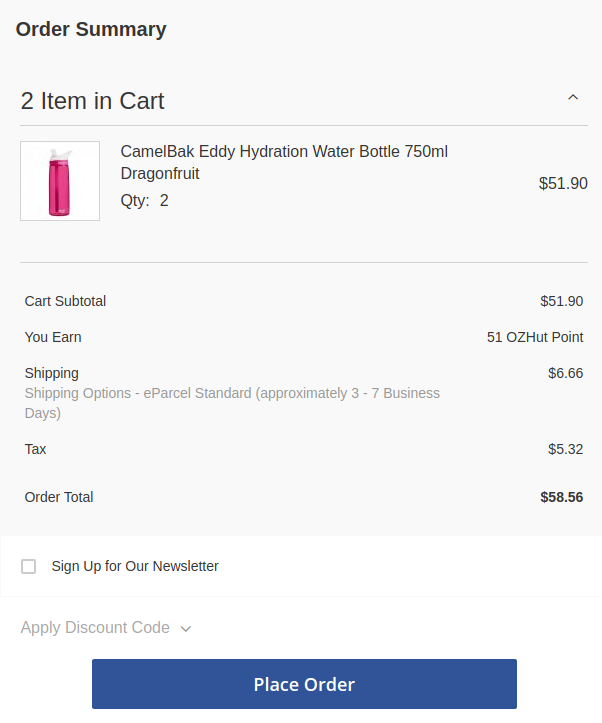 8. You will receive an order confirmation with order number in your email.